Tune In to WLCM!
Do you enjoy listening to WLCM? Do you have a smart phone or tablet?
When you download "Tune In" you can browse and select WLCM then you will be able to listen 24 hours a day from your car, home, work or anywhere you take your smart phone or tablet. By using the "Follow" feature you can show your support for WLCM.
Please be sure the check with your cell phone provider for data usage.
Featured Program: Stand To Reason
Join Host GREG KOUKL ~ Sundays at 5:00pm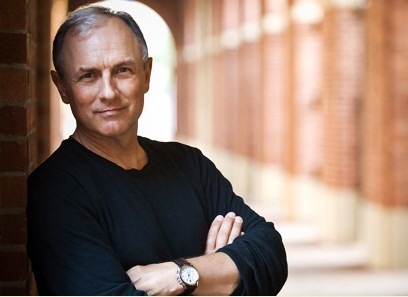 I'm animated by the conviction that Christianity and Christian values, if properly understood and properly articulated, can "stand to reason" in the public square. The truth is on our side, but whether that truth will make a difference depends on whether or not the church is trained to engage others in gracious yet incisive dialog.
At Stand to Reason we train Christians to think more clearly about their faith and to make an even-handed, incisive, yet gracious defense for classical Christianity and classical Christian values. At STR, we teach the value of using our minds to love God and share the Gospel. We teach careful thinking and encourage Christians to develop coherent answers to questions they're challenged with so their faith is deepened and they're emboldened to share the Gospel equipped to be effective Ambassadors for Christ.
DISCIPLESHIP
Spiritual growth and training is accomplished in the context of relationship, both formal and informal, near and far, for the purpose of building skilled Christians, internally (spiritual formation) and externally (impact on others). This is the goal of the Great Commission.
STEWARDSHIP
STR is committed to wise stewardship of the gifts (talents, spiritual gifts, time, funds, resources, and opportunities) entrusted to us. We seek to use them to fulfill STR's mission.
Stand to Reason
1438 E. 33rd St.
Signal Hill, CA 90755
Toll-Free: (800) 2-REASON
Website: www.str.org

Stay Informed with Love Worth Finding
Facebook | Twitter
Featured Program: Inspriational Corner
Join Host Keturah Jones ~ Tues @ 5:30pm
Keturah Jones is a Preacher, Teacher, and Motivational Speaker with a straight forward message on Living A Successful Christian Life!
She has earned her BA in Professional Communication and a Diploma in Bible and Leadership.
In 1987 Inspirational Corner TV Ministry was born out of a passion to inspire Gods people. Her loyal, genuine, dedication to God and his service empowers a unique unlimited platform for a meaningful gospel message.
She is a proud parent of three successful business college graduates, and the grandparent of two. She is a Native Detroiter residing in the East Lansing area where Inspirational Ministries was officially founded in 1995. Her compassionate and loving personality will always make you feel welcomed and loved.
Inspirational Ministries is a nondemonational organization created for all people regardless of race, religious persuasion and gender.
Contact Inspirational Corner
Attn: Keturah Jones
PO Box 70143
Lansing, Mi 48908
Phone: (517) 614-3705
Email: keturahjones (at) inspirationalministries.com
Web: InspirationalMinistries.com